PROSPECTS
Tomorrow's world of work
Tomorrow's model is hybrid, there can be no turning back.
Tomorrow's model is hybrid, there can be no turning back.
The health crisis of 2020 sped up the rate of change in the way we work. Overnight, remote working became the norm. We had to digitize our businesses, our organizational and management methods, and also our social relationships. Though change was occurring in the background before the crisis, the latter brought it to the fore and companies were not necessarily prepared for it.
The transformation may have been abrupt and sudden, but it quickly revealed advantages that can no longer be ignored (reduction in travel time, life comfort, etc.) as well as organizational and managerial limits. With on-site working and remote working, the typical week becomes mixed, bringing its share of challenges for employees and their managers. One thing is certain: there can be no turning back.
of remote workers are satisfied with this way of working
of remote workers would like to work this way regularly
of HR managers confirm that remote working is changing the way companies are managed.
of senior managers believe that remote working increases employee commitment
At your side to create the new principles of the company :
Principle #1 : be organizationally resilient
To tackle this sudden revolution and to make the majority of standard activities possible via remote working, management must reinvent itself to meet the autonomy and flexibility needs of its employees and the company.
Principle #2 : monitor your performance
Rather than a shift towards a crisis of confidence, remote working is an opportunity to reorganize and better manage your teams to optimize value creation. By questioning the very structure of activities and jobs, aka a "work breakdown", production methods can be adapted for purpose, which is an essential step. Just the right amount of remote working must then be found, along with the creation of a unifying team vision to engage the troops and most importantly, to make your digital transformation a success, thus ensuring that everyone has the tools they need.
Principle #3: achieve personal growth for all
More than ever, employee well-being will play a major role in the quest for operational performance. With this in mind, we must succeed in giving meaning to work, whose framework is shifting, and ensuring a fulfilling environment for all the company's stakeholders. At the same time, the workplace must stay alive, and moments of informal discussion must be maintained. The company will become one place of work among others, and will need to transform itself to become an interface for meetings, creativity and dialog.
Our Method of Resilience
Our offer is aimed at decision-makers responsible for the organization and human resources, and at managers who wish to change the way their teams operate.
We develop a customized approach to hybrid working, which should not be applied uniformly to employees, rather tailored to each profile. To this end, the aim of our approach is to define your future work models and optimize the organization and performance of your teams.
To do so, we advocate an experimental approach: we ask pilot teams to consider and implement new methods of communication, collaboration, management, and so on. The teams' target operating models are defined and built through iterations and refinement, before being disseminated, so as to spread best practice.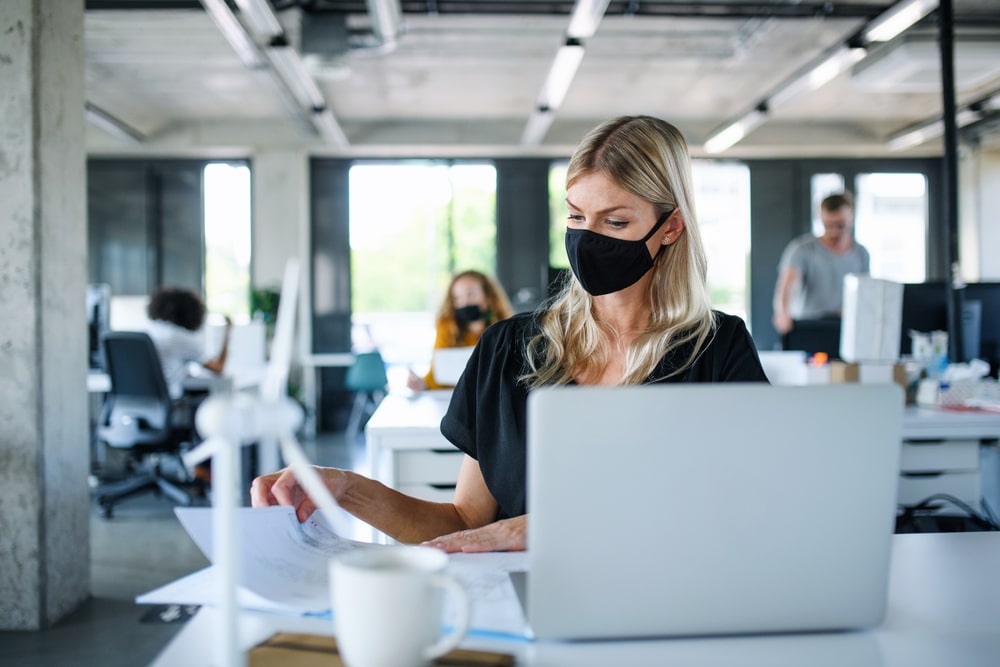 The solutions we implement :
Defining the appropriate average remote working pace at company level.
Organizing the team's working week: meetings, social events, individual work time, etc.
Providing structure for best practice when using collaborative tools
Redesigning the company's premises to host a smaller population with new needs.
Drafting a policy for equipping employees' homes.
Lessening the divide within a company between jobs that cannot be done remotely and others.
Personalizing the manager/employee relationship with one-to-one meetings, identifying and combating employee isolation.
Managing on-site attendance: centralized tools to pinpoint the location of employees, thus meeting HR, managerial or organizational needs.
Combating acute "meeting-itis": prepare meetings, limit their durations, avoid going from one meeting to the next without a break, question their relevance, etc.